There's not anything we right here at Paste love more than films. If it's got more than one frame in keeping with 2d, we're a total fiend for it. Funny videos? Oh boy—simply thinking about 'em makes us pain with anticipation. After all, comedy is higher whilst it moves. That's why every month, we scour the internet and produce our favorite funny videos. August was a specially fruitful month for them at the net, so if you haven't checked these out, that is your shot. Could you not blow it?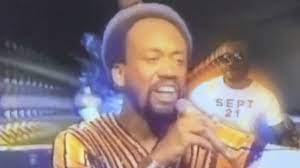 Yoni Lotan — "Sebastian Maniscalco Files A Police Report
I'm mesmerized using this perfect effect of Sebastian Maniscalco from Yoni Lotan, which nails both the comic and latest VMA host's demeanor as well as his relentless contempt for millennials who love to do wimpy nonsense like drink coffee and ride bikes.
Will Feinstein — "Will Feinstein's Fine Steins"
Will Feinstein offers a masterclass in -ein rhyming in this launch video for his new collection of steins. However, that's just the tip of the iceberg. I'd call this a wonderful commercial parody; however, I can't tell since you—yes, you—can actually move to buy the steins online in addition to masses of awesome stein-adjacent merch.
Presley — "How to Save A Life"
Written through Katie Talay and directed by Susan Casey, this inventive live caricature from the Upright Citizens Brigade's residence team Presley significantly benefits from repeat viewings. Each time I watch it, I word new info within the tale of a girl's doomed experience with a super ice cream cone that makes me love it even more.
Cam Spence — "How to Create A One Woman Show"
The 'Masterclass' collection of, basically, internet tutorials from famous people introduces new disciplines all the time. And right on cue comes Janet Waitrose (the very humorous man or woman comic Cam Spence), who's here to tell you a way to create navel-looking at one lady suggests with exquisite, amazing titles, "and get Five Stars from the neighborhood gazette."
Lizzie Logan — "What It's Like to Be An Assistant"
Lizzie Logan manages to sum up the anxious, tension-inducing life of a non-public assistant with 27 examples in 24 seconds (we counted!), a new document for the front-going through digicam individual video, I anticipate. Blink, and you'll miss them, but don't because they're all superb!
Tim Platt — "Self Tape For An HBO Show"
Hopefully, the producers of the HBO's Game of Thrones prequel gave due attention to this submission from Tim Platt (The Late Show with Stephen Colbert), who delivers a rousing monologue in what's, I trust, the most extreme Scottish brogue ever placed to the movie.