Managing and executing an event can be just as amusing as it can be apprehensive. More often than not, it can quickly sour into a daunting task with many sectors to take care of. In that case, administering the production and sales of your event t-shirts could be one of the major issues you would have to deal with. Enumerated below are a few pointers that will help you stay one step ahead of the game when ordering event t-shirts.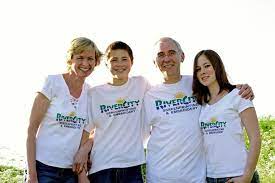 Recruit Professional Artists
The involvement of professional artists, especially those who are proficient in designing and producing event t-shirts, is essential to the event's success in itself. Even though you might be acquainted with several artists, they might not be the right choice to hire for printing and designing t-shirts. Ensure that you work with an artist who has considerable experience handling t-shirt designs and possesses enough knowledge regarding screen printing and color separations. This would work as a guarantee for a job well done, as they would deliver you quality products within the stipulated period of time. They would also help you choose illustrations that would translate well into a shirt design that would be by the latest trends and preferences of your target audience. With the right professional design team by your side, you could turn the sales of your t-shirts into a veritable revenue stream.
Keep The Target Audience In Mind
When you are working with a professional t-shirt design artist, make them furnish you with at least three or more options to choose from and then use those samples to crowdsourced them out to people. This would be one of the most effective ways to test out the popularity and potential sales of your designs, thereby helping you to invest in your merchandise more wisely. You could even have polls on your social media accounts to determine which designs resonate the most with your target audience and proceed with your investment based on those results.
Moreover, your audience feels the sentiment of exclusivity when engaged in a conversation regarding the merchandise they would like to buy. In this manner, not only will they be able to buy what they actually want, but also have a say in deciding upon those designs, thereby feeling a personal connection with the merchandise. This sense of fidelity would make your target audience more responsive to your sales pitch, and by extension, increase the sales themselves.
Allocated Budget
Before you chart out the itinerary of your event and assign a certain amount of your budget to these categories, be sure that you have sectioned out a part of your budget for the shirts beforehand. Most event management teams use leftover funds to invest in the t-shirt category, resulting in cheap and badly made t-shirts or no t-shirts at all. T-shirt sales have a strong potential to bring you back the capital manifold of your audience is truly eager to purchase it. Investing a part of your budget for t-shirts making would only stand to benefit you. If you have an upcoming event to make t-shirts for, you can rely on the name of PromoPays to design custom t-shirts and have them delivered for free all across Canada.